Hey everyone! I'm so excited that it's almost Christmas! That's one of the reasons why I'm going to be doing another Christmas book tag. A special thanks to @Catia. You definitely should check out her amazing blog! Today I am doing the All I Want For Christmas Book Tag.
---
1) What fictional character do you want Santa to leave under your Christmas tree?
There are several answers to this but I'm going to say Ron Weasley! He is my book crush. I don't care what happens, I still love him xD
2) Character Do You Want to Kiss Under the Mistletoe?
Shoot! I should've saved Ron for this one. Just kidding 😀 I'm going to say either Harry Potter or.. Jake from the Phantom Stallion series.
Me If I met Harry or Jake XD
3) You write your Christmas list for Santa, What are 5 books on it?
Harry Potter and the Sorcerers Stone illustrated edition
Carry On by Rainbow Rowell
Just My Rotten Luck by James Patterson and Chris G.
I Funny TV by James Patterson and Chris G.
Fangirl by Rainbow Rowell
4) It's Secret Santa at Hogwarts. What do you most want to receive?
I'm going to say chocolate covered frogs or every flavor beans!
5) You get to spend the day with the characters and movie adaption actors from one fandom. What do you pick?
I of course pick the Harry Potter fandom! It would be so amazing to meet all of the book characters as well as the movie actors. That day would be full of some serious fangirling!
6) What fictional animal would you like to replace Rudolph and be able to meet on your roof?
This definitely wouldn't go well but it would be pretty cool to meet Stitch! Even if he went absolutely crazy, I'm sure Santa and his Christmas spirit would be able to keep him in check!
7) You invite 10 fictional characters to your New Years Eve party. Who do you pick?
Harry Potter
Hermione Granger
Katniss Everdeen
Hazel Grace Lancaster
Dumbledore
Hagrid
Jake from the Phantom Stallion
Sam from Phantom Stallion
Sirius Black (Can he come back to life)
Ron Weasley
I need more than ten people!
8) What character would make a good Santa? (Doesn't have to be appearance, personality counts too!)
Dumbledore would be a funny Santa 🙂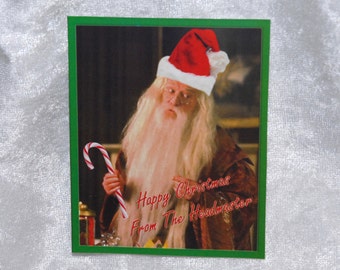 ---
That's all! This was a fun tag to do. I tag EVERYONE who wishes to do this tag 🙂
Thanks for reading and stay tuned for more tags 🙂
~Makayla the Bookworm 😀