Hey everyone! It's Thursday and that means it's time for my very first Book Traveling Thursdays! It's also Christmas Eve!! This weekly meme was created by Catia @ The Girl Who Read Too Much and Danielle @ Danielle's Book Blog. You should definitely go check out their amazing blogs! The goal of this meme is to share the covers of a book related to this week's theme, which you can find at the Goodreads Group. You indicate the original cover, the one of your country, and your favorite and least favorite.
---
This week's theme is "It's Christmas Eve!! Choose a book that occurs in Christmas/Holiday season." This is a bit of a hard one but because I wanted to start this meme so badly, I chose Harry Potter and Goblet of Fire. I know, I know, this is not a Christmassy book but some of the story does happen during the holiday season.
---
Original Cover: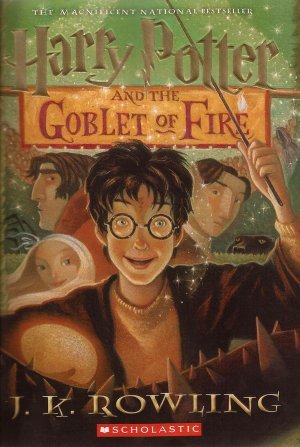 Cover From My Country (U.S.)
The original and the one for the U.S. look exactly the same.
Favorite Cover(s):
Raincoast books edition 2004
Spanish
I of course, also like the original.
The Spanish one is beautiful and has a lot of detail.
Least Favorite Cover(s):
German
Bloomsbury edition 2010
 Dutch
French
My least favorite has to be the Dutch cover. It is part of the story but isn't what the overall book is about.
---
I absolutely love this meme and will be doing it as much as possible.
Thanks for reading and stay tuned for more Book Traveling Thursdays!
~Makayla the Bookworm 😀