Hey everyone! It's Thursday and that means it's time for my favorite meme. Below is the rules and information about Book Traveling Thursdays. It was created by Catia @The Girl Who Read Too Much and Danielle @ Danielle's Book Blog. You definitely need to check out their blogs 🙂
1) Pick a book! At the beginning of every month a list of themes will be posted. All you have to do is choose a book that fits the theme.
2) In your blog post, the first thing you will want to include is an explanation of why your chosen book fits the theme.
2) Look at covers from multiple editions and multiple countries for the book you chose.
3) Finally, include pictures of the original cover, the cover from your country (if their are multiple covers from your country include all of them!), your favorite cover, and your least favorite cover.
4) Be sure to tag your posts with booktravelingthursdays so we can all see each other's posts!

You can find themes and more at the Goodreads group 

here.

This week's theme: It's almost Valentine's Day! Choose your favorite couple.
This week's theme is a bit vague. I will be doing Harry Potter and the Deathly Hallows. I know I already did a Harry Potter book but Harry and Ginny are one of my favorite couples.
---
Original Cover/Cover from My Country (US):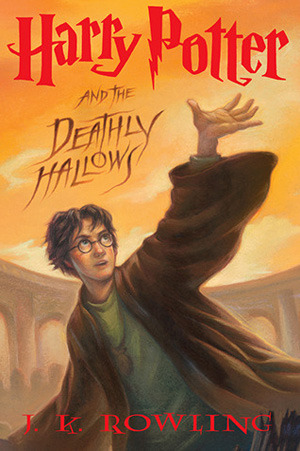 English
---
Favorite Cover(s):
French
English
Spanish
Ukrainian
English
I had trouble finding covers I liked. My favorite out of these three is the first English one.
---
Least Favorite Cover(s):
Italian
Swedish
English
German
Greek
---
My absolute least favorite is either the Greek or Swedish one.
---
There wasn't a huge variety of covers. I apologize for the vast majority being English editions.
Thanks for reading and stay tuned for more Book Traveling Thursdays!'
~Makayla the Bookworm 😀