Hey everyone! It's Saturday and that means relaxation. Today I'm going to be doing a book tag. Specifically as you can tell by the title, The Greek Mythology Tag. I saw this on Catiá @ The Girl Who Read Too Much blog  and knew I had to do it. Without further ado, here we go.
---
---
Zeus (Jupiter): God of the Sky and Thunder/King of The Gods- Favorite Book (Choose Your Own Category!!)
This shouldn't even be a question!! I have so many favorites. If I had to pick A favorite, it would have to be Harry Potter and the Sorcerers Stone by J.K. Rowling. It's one of my favorites because it made me finally see how amazing Harry Potter is.
---
Poseidon (Neptune): God of The Seas and Earthquakes- Book That Drowned You In Feels
So many!! I am going to have to say Fangirl by Rainbow Rowell. Levi and Cath's adorable relationship drowned me over and over again.
---
Hades (Pluto): God Of The Underworld- Favorite Book With a Dark/Ominous  Plot
I can't think of any.
 *Her Face XD
---
Hera (Juno): Goddess of Marriage and Family- Cutest Fictional Couple
I haven't talked too much about Simon and Blue from Simon vs the Homo Sapiens Agenda lately. (Or have I?) Anyway.. They are so adorable! I can't get over how cute they are throughout the whole book. If you haven't read the book yet, what are you waiting for?!
---
Athena (Minerva): Goddess of Wisdom, Handicraft and Strategic Warfare- Series with the best world building
Hunger Games all the way!! The way they portray the actual Hunger Games in both the book and the movie is amazing.

Credit to  TheSpark.net
---
Aphrodite (Venus): Goddess of Love and Beauty- Most Beautiful Cover on a 2016 Release
This one hasn't been released yet but The Sun is Also a Star by Nicola Yoon. It  has such a beautiful cover! I cant wait to read the book 🙂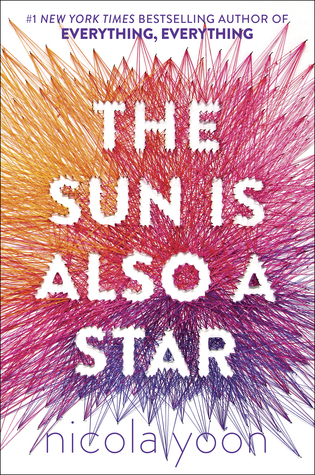 ---
Ares (Mars): God of War and Bloodshed- Most Violent Book You've Ever Read
I don't really read violent books. I guess Divergent and Insurgent by Veronica Roth are really all I can think of.
---
Hephaestus (Vulcan): God of Blacksmiths and Fire- Scorching Hot Swoon Worthy Character
Hmm.. Augustus Waters from The Fault in Our Stars and Oscar from I'll Give You The Sun are up there 😀
credit to devianart/chocojunk 
---
Artemis (Diana): Goddess of the Hunt and Virginity- Favorite Kick-Ass Heroine
Katniss Everdeen (Hunger Games) and Tris Prior (Divergent) come to mind. They are pretty kick-ass and do what they can to protect their family.
Credit to Pinterest  credit to devianart
---
Phoebus Apollo (Apollo):

God of Light and Healing- Sequel Book That Redeemed Its Series
None. If I don't like the first book I wouldn't read the second.
---
Hermes (Mercury): Messenger God Of Thieves and Commerce – Book With The Best Message
Um.. I don't know. Openly Straight by Bill Konigsberg. It teaches you that it's okay to be your self and to not let others judge you and get you down. That's probably not the best example but it's all I got.
Steve Harvey!!!
---
Hestia (Vesta): Goddess of The Hearth and Home- Book With The Most Relatable Story.
I'm going to steal Càtia and Cristina @ My Tiny Obsessions. Sorry guys! Fangirl is the most relatable because the main character Cath is so relatable 🙂
---
Demeter (Ceres): Goddess of Fertility and Agriculture- Best Bookish Setting
Hogwarts all the way!! I know it's not an original answer but it's true!
---
Dionysus (Bacchus): God of Wine and Celebration- 2016
Release
You Are Most Anticipating
I guess I already used the answer above. I guess I'll say Harry Potter and the Cursed Child. I know it's not an actual  book. I don't care if J.K. Rowling can't let go of Harry Potter. Since I can't make it to London for the play, this book is my only taste of it.
---
I tag EVERYONE who wants to participate! No pressure of course 🙂
---
That's a wrap! This tag taught me a lot about Greek Mythology. It's a fun tag and is definitely worth the time.
Thanks for reading and stay tuned for more book tags!
~Makayla the Bookworm 😀