Hey everyone! Happy belated 4th of July to my American followers. I hope you had a patriotic day yesterday 🙂 If you're not American, I hope you had an amazing day. It's Tuesday and that means it's time for Top Ten Tuesday! This amazing meme was created by The Broke and the Bookish. You definitely need to give them a follow! This week's topic is:
Top Ten Books We Enjoyed That Have Under 2000 Ratings On Goodreads (we've done underrated books a bunch of times in the past 6 years but thanks to Lenore at Celebrity Readers for suggesting this topic as a new way to talk about underrated books especially when underrated is subjective. An easy way to find this — go to Goodreads, your read list, at the top of your read list where it says settings you can add a column for # of ratings, then you can sort by that. If you aren't a Goodreads user you can look up books you think are underrated and see what their # of reviews is on Goodreads? Or if that's too hard you can spin it some other way!
This is a great topic!
Ten Books I Enjoyed That Have Under 2,000 Ratings:
Space Case by Stuart Gibbs (1,498 reviews)
This was a great debut book for the as of right now two book series! It takes place on the moon and is told by a young boy.
2. Just My Rotten Luck (Middle School #7) by James Patterson  (Reviews 518)
This was a great but simple read 🙂
3. Promise by Judy Young (Reviews: 17)
This was a great book about a boy with a dad who just got out of jail.
4. Spaced Out by Stuart Gibbs (Reviews 44)
This is a sequel to Space Case. It's a 2016 release that continues to follow life on the moon from the view of a young boy.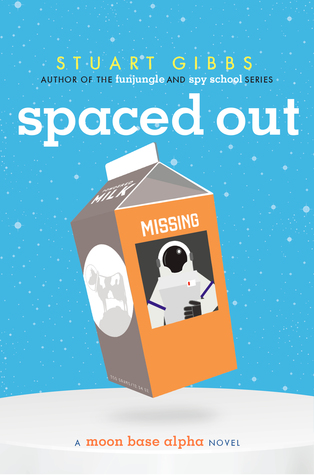 5. The Swap by Megan Shull (Reviews: 358)
This book was about twin sisters who swap places.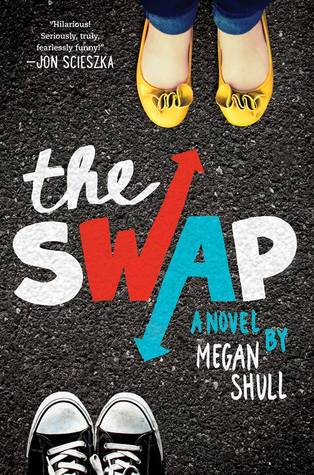 6. Toby Alone by Timothée de Fombelle (Reviews: 175)
A book told from the view point of a tiny boy who lives in the trees
7. Courage For Beginners by Karen Harrington (Reviews: 203)
This is a book about a girl with a crazy life that just wants to be a fictional character.
8. Steering Towards Normal by Rebecca Petruck (Reviews: 75)
This is a great book about a boy named Diggy who has to deal with a step brother
9. The Forget-Me-Not Summer by Leila Howland (Reviews: 47)
This is a book about three sisters who have a crazy summer
10. Ask Amy Green: Bridesmaid Blitz by Sarah Webb (Reviews: 11)
The last book in the Ask Amy Green series. A book that revolves around the long awaited wedding.
---
That's a wrap! I apologize that none of these books are Young Adult and are all Tween or Children's books.
Thanks for reading and stay tuned for more Top Ten Tuesdays!
~Makayla the Bookworm 😀