Hey everyone! It's July 5th and I'm publishing a monthly wrap up for June. Better late than never! Today as I just said, I am doing a  Get In The Know or Monthly Wrap Up post. The purpose of these posts are to simply reflect on the past month. Without further ado, here we go!
---
June Stats:
Views: 631
Visitors: 325
Likes: 293
Comments: 153
Best month for stats so far!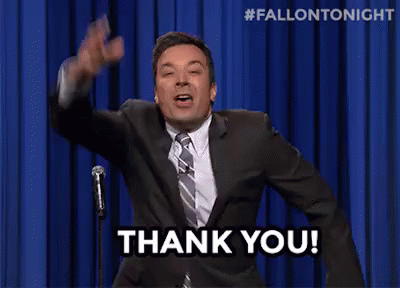 ---
4-5WWW Wednesdays
4-5Top Ten Tuesday
5 Book Traveling Thursdays
(Not going to link them all)
I reviewed I'll Give You The Sun by Jandy Nelson Book Review
I did my 3rd Library Book Haul! Book Haul
I did the short but sweet Desert Book Tag Book Tag
I did a book review on Openly Straight Book Review
My 2nd Friendly Discussion Friday took place Discussion Post
You learned about my intimidating TBR pile in this book tag Book Tag
I revealed my Favorite Fathers/Father Figures for Father's Day Other
I reviewed The Sky is Everywhere by Jandy Nelson Book Review
I wanted your questions for my 200 follower Q&A Other
1 year blogiversary was reached! Other
I reviewed Half Brother by Kenneth Oppel Book Review
Elisabeth Dahl who's book inspired me to start blogging gave me a shoutout!! Other
That's 13-15 memes
4 book reviews
1 book haul
2 book tags
1 discussion post and 4 other posts
25-27 posts last month!
---
Personal Life:
I finished a school. Boy was that crazy. I realized that I probably wasn't going to see some amazing people again. I attended a baby shower and that was lots of fun. Summer begun and I did lots of reading, blogging and relaxing. I reached 1 year of blogging and got a shoutout from an author. Overall I didn't have too crazy of a month 😉
---
This Month:
First of all I celebrated the 4th of July or America's Independence Day.Then I will celebrate my cats birthday(s) later this month. I'm going to wedding . Harry Potter and the Cursed Child is coming out on July 31st!! I might go to my friend's house and watch some of the movies finally. I've only seen the first one.
That's all I really know. More things might come up/happen. Who knows?
---
That's a wrap! How was your month? Let me know in the comments!
Thanks for reading and stay tuned for this month's Get In The Know!
~Makayla the Bookworm 😀