Hey everyone! It's Thursday and that means tomorrow's Friday! I hope everyone has had a great week and can have a relaxing and enjoyable rest of their week. It also means it's time for another Book Traveling Thursday! This meme is hosted by the amazing Cátia @ The Girl Who Read Too Much and  wonderful Danielle @ Danielle's Book Blog. Go check out their outstanding blogs if you haven't already! To find more information, future themes and more, go to the meme's Goodreads group here. This week's theme (the first of July!) is:
Book with an Eye Candy Cover. Choose a book that you read/bought because of the cover.
I never get a book only because of the cover. The cover definitely does influence me though. I've already done a lot of books that would've been perfect for this theme. I have decided to do Insurgent by Veronica Roth. It definitely has an eye-catching cover.
---
Original Cover/Cover From My Country (US):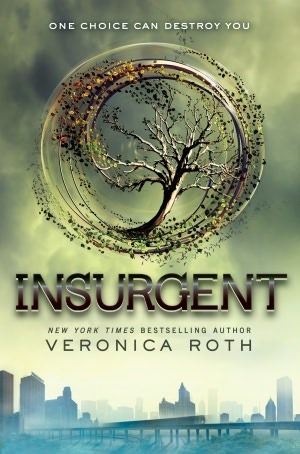 ---
Favorite Cover(s):
German
All that changed was the colors but I still enjoy it
French
This is an interesting split cover!
Serbian
My favorite is the Serbian cover because it has a gloomy and mysterious feel about it.
---
Least Favorite Cover(s):
French
Arabic
Slovak
My least favorite out of these is probably the French one. They just put a random person on the cover!
---
That's a wrap! Most of these covers aren't really that good or bad. The majority of the covers looked like the original. What are your favorite and least favorite covers? Let me know! I apologize for the small cover selection this week.
Thanks for reading and stay tuned for next week's Book Traveling Thursday!
~Makayla the Bookworm 😀