Hey everyone! It's Thursday and that means it's time for another Book Traveling Thursday! This meme is hosted by the amazing Càtia @ The Girl Who Read Too Much  and Danielle @ Danielle's Book Blog. Go check their amazing bookish blogs out 🙂 To find out more info about this weekly meme, future themes and more, go to the meme's Goodreads group here. This week's  theme is:
Everyone needs at least on lazy day! Choose a book you would want to read in a lazy day at home or the beach.
As always there are lots of books that would fit this book that I've already done. I have chosen to do Every Day by David Levithan. It's a topsy-turvy book with lots of twists and turns. A great book for a day at home or the beach.
---
Original Cover/Cover From My Country: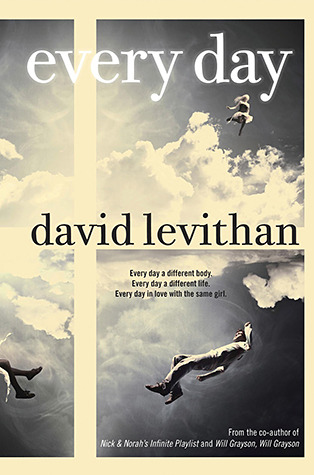 ---
Favorite Cover(s):
German
Spanish
Portuguese
French
Out of these, my favorite is the German one. It shows several heads that all look very different. You can tell that each head/person have their own personalities. Overall it's very creative.
---
Least Favorite(s):
Bulgarian
Chinese
Serbian
My least favorite out of these is the Bulgarian one. It isn't very creative and kind of plain.
---
That's a wrap! What's your favorite and least favorite covers? Let me know!
Thanks for reading and stay tuned for next week's Book Traveling Thursday!
~Makayla the Bookworm 😀