Hey everyone! It's Tuesday and that means it's time for another Top Ten Tuesdays. This wonderful meme is hosted by the people @ The Broke and the Bookish. Go check them out for all things bookish! This week's topic may be tough for me. It is:
Ten Books That Have Been On Your Shelf (Or TBR) From Before You Started Blogging That You STILL Haven't Read Yet
I most likely won't make it to ten books.
---
Ten Books I Still Haven't Read:
To Kill a Mockingbird by Harper Lee
This will most likely be off my list soon since I am starting High School in a couple of weeks.
---
2.The Giver by Lois Lowry
I feel like this is a book I should read.  I don't know when I will.
---
3. An Abundance of Kathrines by John Green
Since I've enjoyed both of the John Green books I've read so far, I want to read another one!
---
4. The Twilight series by Stephenie Meyer
I still haven't read the Twilight books. I'm not 100% sure if I ever will be they are on my TBR never less.
---
5. Allegiant by Veronica Roth
I have read the first and second books in the series. I hesitate to read this one though.
This is literally on my bookshelf. It's more of a prequel or so I've heard.
---
7.I Funny TV by James Patterson and Chris Grabenstein
I have loved the I Funny series so far and can't wait to read this one!
---
8. 52 Story Treehouse by Andy Griffiths
I have always loved this series. It's more of a children's graphic novel but still amazing. Each book, the treehouse has more attractions and floors.
---
 9. The Absolutely True Diary of a Part-Time Indian by Sherman Alexie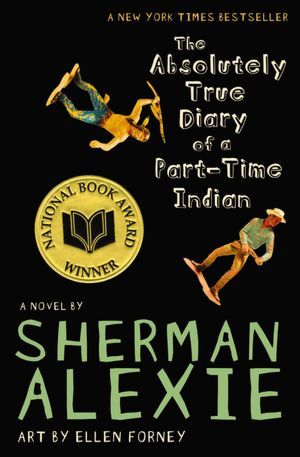 This has been on my Goodreads TBR for sometime. I hope to eventually read it.
---
10. Gone With The Wind by Margaret Mitchell
I need to read more classics and I feel like this would be perfect!
---
I guess I have more reading to do than I thought! What are some books you still need to read? Let me know!
Thanks for reading and stay tuned for next week's Top Ten Tuesday!
~Makayla the Bookworm 😀