Hey everyone! We've already finished one day of 2017. I think it's time for another Library Book Haul. I haven't done one of these in a while and know they're enjoyed. This book haul consists of 6 books total. 3 are Young Teen and 3 are Teen.
---
*All Book Covers Are Linked To Their Goodreads Page. Click The Cover To Go To The Page*
1. Side Effects May Vary by Julie Murphy-Teen
What if you'd been living your life as if you were dying—only to find out that you had your whole future ahead of you?

When sixteen-year-old Alice is diagnosed with leukemia, her prognosis is grim. To maximize the time she does have, she vows to spend her final months righting wrongs—however she sees fit. She convinces her friend Harvey, who she knows has always had feelings for her, to help her with a crazy bucket list that's as much about revenge (humiliating her ex-boyfriend and getting back at her archnemesis) as it is about hope (doing something unexpectedly kind for a stranger). But just when Alice's scores are settled, she goes into remission.

Now Alice is forced to face the consequences of all that she's said and done, as well as her true feelings for Harvey. But has she caused irreparable damage to the people around her—and to the one person who matters most?

Julie Murphy's Side Effects May Vary is a fearless and moving tour de force about love, life, and facing your own mortality. 
---
2. Stormwalker by Mike Revell-Young Teen
Ever since his mother died, 11-year-old Owen has felt lost. He's drifting apart from his dad, his grades are dropping, and the only thing keeping him sane are the soccer trials coming up.

Then, in the middle of school one day, he is sucked out of real life and thrown into a desolate alternative world, a largely deserted wasteland where a menacing storm of Darkness plagues the city, threatening his life and the lives of the people who dwell there.

Terrifying as this new world is, Owen recognizes it–his dad is an author, and this is the setting of his new novel. Fueled by his grief over the loss of his mom, Owen's dad has conjured a world so real and so fraught that Owen is transported to it every time his dad sets pen to paper. And he has to live out every word in the story.

But each jump devours chunks of his real life. Owen misses days of school, and even a key soccer game that threatens his chances of having a shot at appearing in the tryouts at all. Owen desperately wants these events to stop, but doesn't want to plunge his dad any further into the well of unhappiness that threatens to drown them both.

With social services threatening to ship Owen off to his aunt's house and his school career spiraling out of control, what if finishing the story and battling the Darkness is the only way Owen can save himself . . . and his dad? 
---
3. Big Game by Stuart Gibbs-Young Teen
When someone takes aim at Rhonda Rhino, FunJungle's pregnant (and endangered) Asian greater one-horned rhinoceros, the zoo steps up security measures in order to protect this rare animal and her baby.

But the extra security isn't enough;someone is still getting too close for comfort. Teddy and company start to suspect that whoever is after Rhonda is really after her horn, which is worth a lot of money on the black market.

For the first time ever, the head of the zoo enlists Teddy for help; for once, he doesn't have to sneak around in order to investigate, and the results are even more wacky, and even more dangerous, than ever before.
---
4. Five Days Of Famous By Alyson Noel-Young Teen

A dream is a wish your heart makes . . . when your life is in desperate need of a makeover. Nick Dashaway would know. Either he makes it big this year in seventh grade or he risks being a nobody forever.
Enter the Greentree Middle School Talent Show, hosted by teen sensation Josh Frost. The show might just be Nick s ticket out of loserville. But popularity doesn't come easy, and when Nick is forcibly ejected from the stage, he feels like he s out of options. Desperate to avoid a permanent seat at the geek table and continued inattention from the love of his life, Nick chooses the only option he has left: he makes a wish.

"Be careful what you wish for, " the old saying goes and Nick is about to find out why.
---
5.  The Raven Boys (The Raven Cycle #1) By Maggie Stiefvater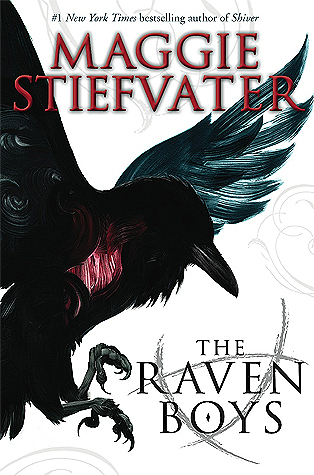 Every year, Blue Sargent stands next to her clairvoyant mother as the soon-to-be dead walk past. Blue herself never sees them—not until this year, when a boy emerges from the dark and speaks directly to her. His name is Gansey, and Blue soon discovers that he is a rich student at Aglionby, the local private school. Blue has a policy of staying away from Aglionby boys. Known as Raven Boys, they can only mean trouble.

But Gansey is different. He has it all—family money, good looks, devoted friends—but he's looking for much more. He is on a quest that has encompassed three other Raven Boys: Adam, the scholarship student who resents all the privilege around him; Ronan, the fierce soul who ranges from anger to despair; and Noah, the taciturn watcher of the four, who notices many things but says very little.

For as long as she can remember, Blue has been told by her psychic family that she will kill her true love. She never thought this would be a problem. But now, as her life becomes caught up in the strange and sinister world of the Raven Boys, she's not so sure anymore.
---
6. Fans Of The Impossible Life By Kate Scelsa
Mira is starting over at Saint Francis Prep. She promised her parents she would at least try to pretend that she could act like a functioning human this time, not a girl who can't get out of bed for days on end, who only feels awake when she's with Sebby.

Jeremy is the painfully shy art nerd at Saint Francis who's been in self-imposed isolation after an incident that ruined his last year of school. When he sees Sebby for the first time across the school lawn, it's as if he's been expecting this blond, lanky boy with mischief glinting in his eye.

Sebby, Mira's gay best friend, is a boy who seems to carry sunlight around with him. Even as life in his foster home starts to take its toll, Sebby and Mira together craft a world of magic rituals and impromptu road trips, designed to fix the broken parts of their lives.

As Jeremy finds himself drawn into Sebby and Mira's world, he begins to understand the secrets that they hide in order to protect themselves, to keep each other safe from those who don't understand their quest to live for the impossible.  

---
---
That's a wrap! Do you have any thoughts on the books? Let me know!
Thanks for reading and stay tuned for more library book hauls!
~Makayla the Bookworm 😀