Hey everyone! It's time for the 38th Book Traveling Thursday! This weekly meme is hosted by the wonderful Cátia @ The Girl Who Read Too Much. Go check her blog out for all things bookish. To find out more information, future themes and more, go visit the meme's Goodreads group here. This is the first BTT of 2017. This week's theme is centered around new beginnings.
New beginnings… Choose a book you would like to read for the first time again.
There is so many books that I've already done that would be perfect for this. I have decided to do To All The Boys I've Loved Before by Jenny Han. I'd love to be introduced to the characters all over again. I am absolutely in love with Jenny Han's two books in the series.
---
Original/Cover From My Country (US):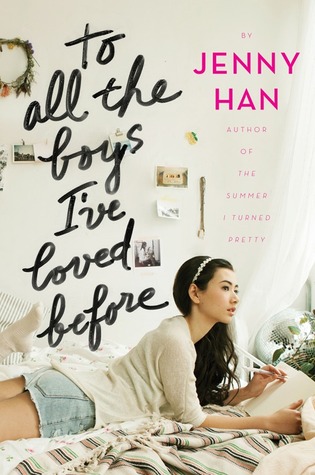 ---
Favorite Cover(s):
Vietnamese
Besides the original, this was the only different looking cover I enjoyed. Props to the creators of the Vietnamese cover!!
Least Favorite Cover(s):
Polish
This was the only cover I didn't particularly like. It just doesn't fit the book. Sorry Poland.
---
That's a wrap! I thought this book would have a ton of covers. Most of them looked pretty similar to the original. These were the only two that didn't. Hopefully the covers will be more diverse next week! What book would you read for the first time again?
Thanks for reading and stay tuned for more Book Traveling Thursday!!
~Makayla the Bookworm 😀