Hey everyone! It's time for Top 5 Wednesday! Let me know whether or not you're enjoying this weekly meme! Top 5 Wednesday is a weekly meme hosted by gingerreadslainey and Sam @ Thoughts On Tomes. Both of these lovely ladies have video blogs on YouTube. It's definitely worth checking out! To find out more information, future topics and more, go visit the meme's Goodreads group here. This week's topic is:
These are books that people either tend to love or hate, with no in between. Pick some of your favorites that fall into this category.
---
Top 5 Polarizing Books:
1. The Harry Potter series by JK Rowling
With this series, either you're a Potterhead or not. To me, there's no "partial fans"
---
2. The Fault In Our Stars By John Green
Either you're against the "romanticized and repetitive cancer theme" or you're in love with Hazel and Gus's tear jerking romance.
---
3. Paper Towns by John Green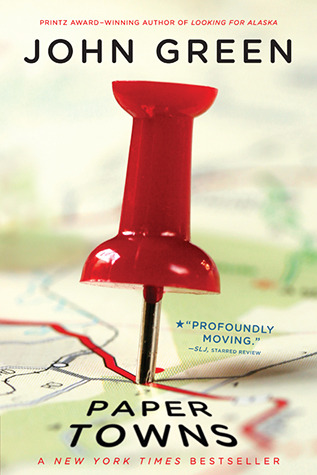 Some think the story is boring. Others get drawn into the adventure. To me, there's no in between.
---
4. Fans Of The Impossible Life by Kate Scelsa
Some are drawn into the crazy friendship. Others are thrown off by the inappropriate and strange themes. My recent review/rant will tell you where I stand on this.
---
5. Twilight by Stephenie Meyer
I'm cheating the topic a bit by putting this book. I actually haven't read it. Twilight came to mind anyway when I read this week's topic. It's definitely a book that you either deeply hate or a few enjoy. There's no in between!
---
That's a wrap! Do you agree with my picks? What books would be/are on your list?
Thanks for reading and stay tuned for more T5W!
~Makayla the Bookworm 😀