Hey everyone! It's Sunday and I'm finally back with a book tag! This one will give you a look into what it's like to be a book blogger. If you're also a book blogger, this will show you what it's like for me personally. I was tagged a few months ago (oops) by the amazing Amber @ Only True Magic. Go check her incredible blog out and maybe give her a follow 🙂 This tag was created by the amazing Jamie @ A Little Slice of Jamie. Without her, there wouldn't be this tag. Go check her out as well. Enough thanking and shouting out. Let's go!
---
Rules:
Answer the  questions
Credit the creator
Tag 5 people
Have fun!
---
Where Do You Typically Write Your Blog Posts?
On my bed! I love to be as comfortable as possible.
---
How Long Does It Take You To Write A Book Review?
I have no idea! Probably not long enough. I really need to put more effort into them!
---
When Did You Start Your Blog?
June 23rd, 2015! It's been a year and almost six months since I started. It definitely hasn't been very constant though. I'm trying to get better at that 🙂
---
What's The Worst Thing About Book Blogging
Definitely finding time to blog! I've been pretty much MIA since August. Finding time is really the only struggle I have.
---
What's The Best Thing About Book Blogging?
Reading other people's blogs, meeting and connecting with bloggers and seeing that people actually enjoy your posts. I also love to hear that I'm wanted in the blogging community. As you can tell, I love most things about book blogging. I of course love all my followers as well 🙂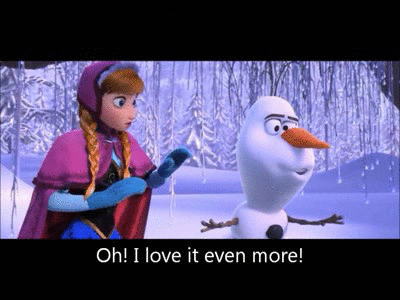 ---
What Blog Post Have You Had The Most Fun Writing So Far?
That's a tough question… I honestly don't know. Probably one of my tag posts!
---
When Do You Typically Write?
Whenever I can! Right now, I'm writing at 11:24 pm. Sometimes it's in the afternoon or earlier at night. Normally not in the morning. It really depends.
---
How Do You Write Your Book Reviews? With A Cup of Coffee or Tea? With Netflix? Cuddled With A Pet?
Just like how I write any blog post normally. On my bed, sometimes with a cat or two nearby.
---
When Do You Write Your Book Reviews? Right After Finishing The Book? Two Weeks After?
I used to do it a couple of days or so after I finished the book. Now it's probably close to a week or more.
---
How Often Do You Post?
It used to be 4-6 days a week. Then it went to every once in a blue moon. Now it's hopefully going to be back to 4-6 days. I normally do Top Ten Tuesdays, a new meme will be Wednesday, Book Traveling Thursdays, tags normally on the weekend and reviews thrown in.
---
I Nominate:
As always, you're not forced to do this. If you weren't tagged, consider yourself tagged!
That's a wrap! What tags would you like me to do next? Let me know!
Thanks for reading and stay tuned for more book tags!
~Makayla the Bookworm 😀