Hey everyone! It's Tuesday and that means it's time for another Top Ten Tuesday! This weekly meme is hosted by the wonderful people @ The Broke and the Bookish. Go check them out for all things bookish and fun! This week's topic is pretty free and unlimited.
Top Ten Tuesday REWIND — go back and do a topic you missed over the years or recently or a topic you really want to revisit
I have decided to do Top Ten WOW endings. It was done in April of 2013.
---
Top Ten WOW Endings: *NO SPOILERS INCLUDED*
Harry Potter and the Deathly Hallows  by JK Rowling Ending
This ending was WOW in terms of name choices and so much more.I don't want to spoil anything since some still haven't read the Harry Potter series!
No rush 😀
---
2.The Everything,Everything by Nicola Yoon ending
This ending was one of the best I have ever read. It was a plot twist I didn't see coming. If you haven't read Everything,Everything, I definitely recommend it!
---
3.The Book Thief by Markus Zusak
This ending could've been seen coming but it was still shocking and so,so sad. If you haven't read The Book Thief, you definitely need to!
---
4. And Then There Were None by Agatha Christie
We read this book in school. It was such a suspenseful and pretty creepy book. The ending was strange and left some open ends to it. If you love mystery books, this is one for you.
---
5. Mockingjay by Suzanne Collins ending
I thought this ending would have a lot more to it. It had an abrupt ending which was the most shocking. If you love tons of action, this book is for you!
---
6. Insurgent by Veronica Roth ending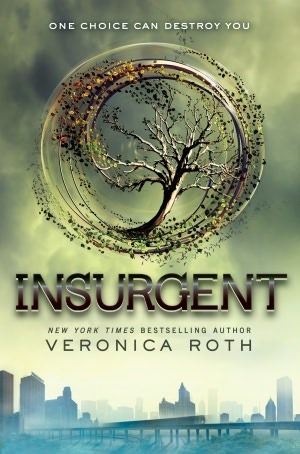 This ending was a huge plot twist!! It changed everything. I haven't read Allegiant and really don't plan to. The ending left tons of open ends for me. If you love suspense, action and adventure, this book is for you!
I guess I only got 6 books!
---
That's a wrap!! I sure hope I didn't forget anything! Comment any books that I forgot that would've been on your list.
Thanks for reading and stay tuned for next week's Top Ten Tuesday!
~Makayla the Bookworm 😀