Hey everyone! It's time for another Book Traveling Thursday! This weekly meme is hosted by Cátia @ The Girl Who Read Too Much and Danielle @ Danielle's Book Blog. Go check them out! To find out more information, future themes and more, go visit the meme's Goodreads group here. This week's theme is:
Valentine's Day is just around the corner… Choose a book that deals with first love.
The book I have chosen for this theme is Holding Up The Universe By Jennifer Niven. I recently finished this book and will review it ASAP. For now, I'll say one word: incredible. Stay tuned for more!
---
Original Cover/Cover From My Country (US):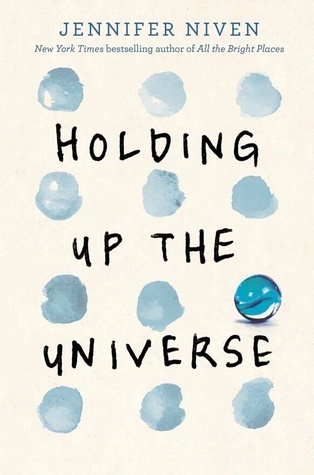 This cover is so simple yet beautiful!
---
Favorite Cover(s):
Most of the covers are a variation of the original. They're all my favorites.
Serbian
This cover is so colorful and unique. It really stands out.
---
Least Favorite(s):
None!
---
That's  a wrap! The covers for the book this week were mainly the same. What do you think of the cover? Have you read this book? Let me know your spoiler free opinions!
Thanks for reading and stay tuned for more Book Traveling Thursday!
~Makayla the Bookworm 😀