Hey everyone! This is my first TTT in forever! It's good to finally be back. If you didn't already know, Top Ten Tuesday or TTT was created by The Broke and The Bookish. Go check their wonderful Blogger blog out 🙂 Christmas is in five days and that means it's time for a Christmas themed topic!
Ten Books I Wouldn't Mind Santa Leaving Under My Tree (or non-book bookworm items)
---
Ten Things I'd Wouldn't Mind Santa

Leaving Under My Tree:
1. Harry Potter and the Cursed Child
Believe it or not, I have yet to own or even read this book. I've heard it's pretty good but haven't had the chance to read it. That's why I wouldn't mind finding it under my tree!
---
2. The Sun Is Also A Star
This book came out recently and I'm so excited to read it. It's by Nicola Yoon, the author of Everything,Everything. Since that book blew my mind, I can't wait to read her second book!
---
3. Movie Tickets To Fantastic Beasts And Where To Find Them
I still haven't seen this movie!! I've heard it's incredible and am running out of time to see it. Some movie tickets all ready to go would help a ton!
credit:Pinterest
---
4. Bookish Posters!
My walls are super bare and I'd love to have a bookish poster or two to fill some gaps.
---
5. Book Related T-Shirts
I am a teen who loves graphic t-shirts. It would be amazing to have book related ones about books in general or specific ones.
---
6. A Bookshelf!
While I do have a sort of bookshelf, I'd love a real one. There are some huge beautiful ones that I would love to own (but don't have room for).
---
7. A Cozy Blanket!
Strangely enough, I don't own any cozy blankets. Where I live, it's been unusually freezing and a blanket is definitely necessary.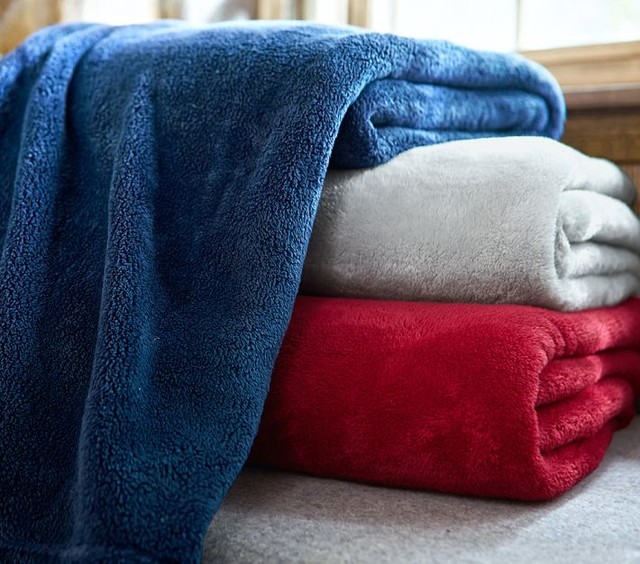 ---
8. A Mug!
I've been literally obsessed with hot chocolate this year. We own a few mugs but I'd love a personal one.
---
9. A Book Box Subscription!
I've seen monthly book boxes floating around. They look and sound fantastic but they're a bit too expensive for me. That's why I'm asking Santa for some help 🙂
---
10. A Sweatshirt
I love sweatshirts so much. They are my go to for around the house or out and about. I definitely could use a couple more.
---
That's a wrap! If you celebrate Christmas, what would you like to find under your tree? If you don't, what present would you like to receive?
Thanks for reading and stay tuned for next week's Top Ten Tuesday!
~Makayla the Bookworm 😀