Hey everyone! It's been months since I've posted. I guess this blog got pushed to the back burner. As a side note, on June 23rd, it was my blog's 2 year anniversary. That's definitely something to celebrate. Today I'm jumping back in with a Book Traveling Thursday! This wonderful weekly meme is hosted by Cátia @ The Girl Who Read Too Much. To find out more information, future themes and more, go to the meme's Goodreads group here. Go check her out for a constant book blog. This week's theme is:
Choose a book that has originally a yellow cover.
This should've been simple and straight forward but sadly it wasn't. I finally settled on a book that I haven't even read. That book is The Beginning of Everything by Robyn Schneider. 
---
Original Cover/Cover From My Country: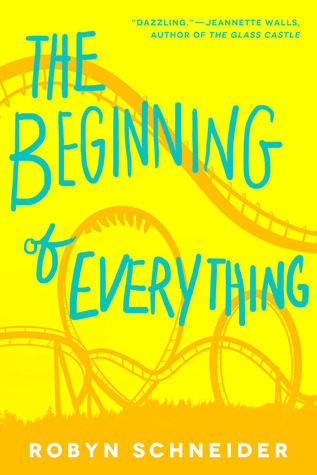 ---
Favorite Cover(s):
French
This book has two titles, the second one being Severed Heads, Broken Hearts. That's what this apparently translates to.
Indonesian
Polish
---
Least Favorite Cover(s):
NONE 😀
---
That's a wrap! I love the covers for this book! What is your favorite cover? Let me know!
Thanks for reading and stay tuned for more blog posts!
~Makayla the Bookworm 😉