Hey everyone!  It's Monday  and it's time for another Library Book Haul! I apologize for not blogging for 4-5 days. Life got very busy and I didn't have the energy or time to blog. Back to the book haul. This haul contains two Young Adult books and two Tween books. Let's get started!
---
*ALL BOOK COVERS CONNECTED TO THEIR GOODREADS PAGE. GIVE THEM A CLICK!*
Stella by Starlight by Sharon M. Draper
This is a book set in the Great Depression era. It sounds interesting and centers around a girl named Stella. She has to deal with living in the segregated south. There will not be a review since this is a Tween book.
---
2. The Great American Whatever by Tim Federle
A 2016 release that is centered around a boy named Quinn whose life is turned upside down. I have been wanting to read it for a bit and it has lots of twists and turns. Stay tuned for a review since it is a YA book!
---
3. Project Un Popular by Kristen Tracy
A 2016 summer release that is centered around two characters: Perry and Venus. They are in middle school and yearbook photographers. I thought it sounded interesting and it sounds like it has quite a bit of drama. There won't be a review since it is Tween.
---
4.Will Grayson, Will Grayson by John Green and David Levithan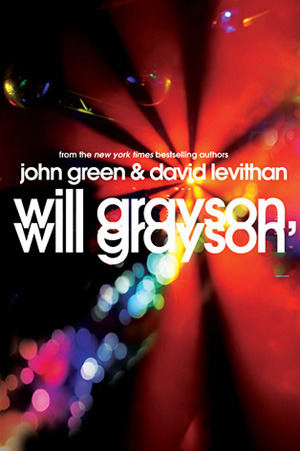 A book written by two wonderful authors. It centers around two boys both named Will Grayson. I have enjoyed at least one book by both John Green and David Levithan. That's why I believe I will enjoy this book. See if I do in my review 🙂
---
That's a wrap!! Any thoughts about these books? Let me know!
Thanks for reading and stay tuned for more Library Book Hauls!
~Makayla the Bookworm 😀